Welcome to the Home Page of
Nickelsville First Baptist Church
P.O. Box 192, Nickelsville, VA 24271
(540) 479-3222
"Come Experience God's Love"
Mission of the First Baptist Church of Nickelsville
Evangelizing the Lost
Discipling Christians
Ministering to Human Needs
Promoting Reverent Worship
Nickelsville First Baptist Church is a member of the Clinch Valley Southern Baptist Association. The church was organized prior to 1807. We are thankful for those who have walked before us, for the many sacrifices that were made, and for their dedication to the work of the Lord. We are excited about the future and have together laid many plans for the advancement of our church and the Kingdom of God. We would love for you to come and worship with us and experience the love of Jesus Christ.


Sunday Morning Worship Services are at 11:00 a.m.
with Sunday School at 10:00 a.m.
(child care provided)
Sunday evening services at 7:00 p.m.
Wednesday night Bible study is at 7:30 p.m.
(children Bible study classes available)
---
Learn more about us:

Our Pastor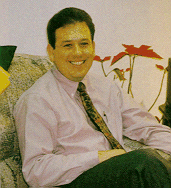 Steve Collins 

Thank you for visiting our site!
Direct comments and inquiries to gillen@mounet.com
Site maintained by Donna Mays-Gillenwater--last update August 1997